Latest News
what's happening at Chesham Grammar
Posted on: October 22nd 2021
Latest Sports Round-Up
Year 7A 7 8A Netball
A massive congratulations to both the 7A and 8A netball teams! Both teams played fantastically well against DCHS. 8As played extremely well, they dominated the game and won 10 - 2. The 7As worked really hard, but unfortunately lost 12 - 3. Tegan and Lexie were voted Player of the Match
U15 Girls
Our U15 girls bounced back from last weeks defeat with a convincing 9-1 victory over The Amersham School. Goals from Eva x2, Zoe x2, Lily x2, Lucy, Amy, Emma.
Year 11A Netball
A fantastic game for the 11A Netball team who beat AMS 11As 14-12 tonight. Fantastic play by all and lovely shooting from Libby and Kaya. Well done girls!
Senior A Netball
Huge congratulations to the Senior A Netball Team who beat AMS Senior As 28-3 after an impressive and dominating performance. Well done to Megan (player of the match) and to Abbie for her debut performance this season.
U16 Girls
Another outstanding performance by the U16 girls in the National Cup. They beat Bohunt School 4-2 to reach the 4th round. The goals came from Amelia, Bella and Eva. Well played girls.
U15 Girls' Football
A dominant performance from our U15 girls football team today against Great Marlow in the National Cup. After bringing the game back to 2-2 they went on to lose on penalties. All the girls played brilliantly and our focus now is the County Cup match on Tuesday. Goals: Eva & Lucy
Year 8 Netball
A fantastic start to the season for the Year 8 netball squad. 8Bs and 8Cs played St Mary's School and played fantastically well. The 8Cs won 6 - 1 and the 8Bs worked really hard but unfortunately lost. POM went to Tamsin and Honey. Well done to all that played.
Year 7 Boys' Rugby
A performance full of positives from the Year 7 Boys rugby team ending with a 20-20 draw vs SWBGS. Cross field kicking, last ditch tackling and strong counter rucking just some of the highlights. Well played all!
Year 10 Boys' Football
A good performance by the Year 10 boys football team today away at Samuel Whitbread Academy in the National Cup. Unfortunately we lost 2-1 but the boys put everything into it. An outstanding free kick by Adam from distance was the highlight. #Greatdayout #wegoagain
Junior Girls' and Intermediate Boys' Cross Country
Breaking news: Junior girls and Intermediate boys qualify for Regional cross country rounds. A fantastic run by all of the team!
U16 Girls' Football
The U16 girls football team progress to the 3rd round of the national cup after beating The Cherwell School 6-2. Goals from Amelia x5 and Eva. They will play Bohunt School Wokingham in the next round.
Year 8 Boys' Football
A fast paced, competitive match for the Year 8 boys FB team resulting in a 5-3 defeat against Holmer Green. Goals:Will x2 & Matthew #topbinsWill
Year 8 Rugby
The Year 8 rugby team faced a strong SWBGS today and lost 45-5. The CGS try was scored by Angus.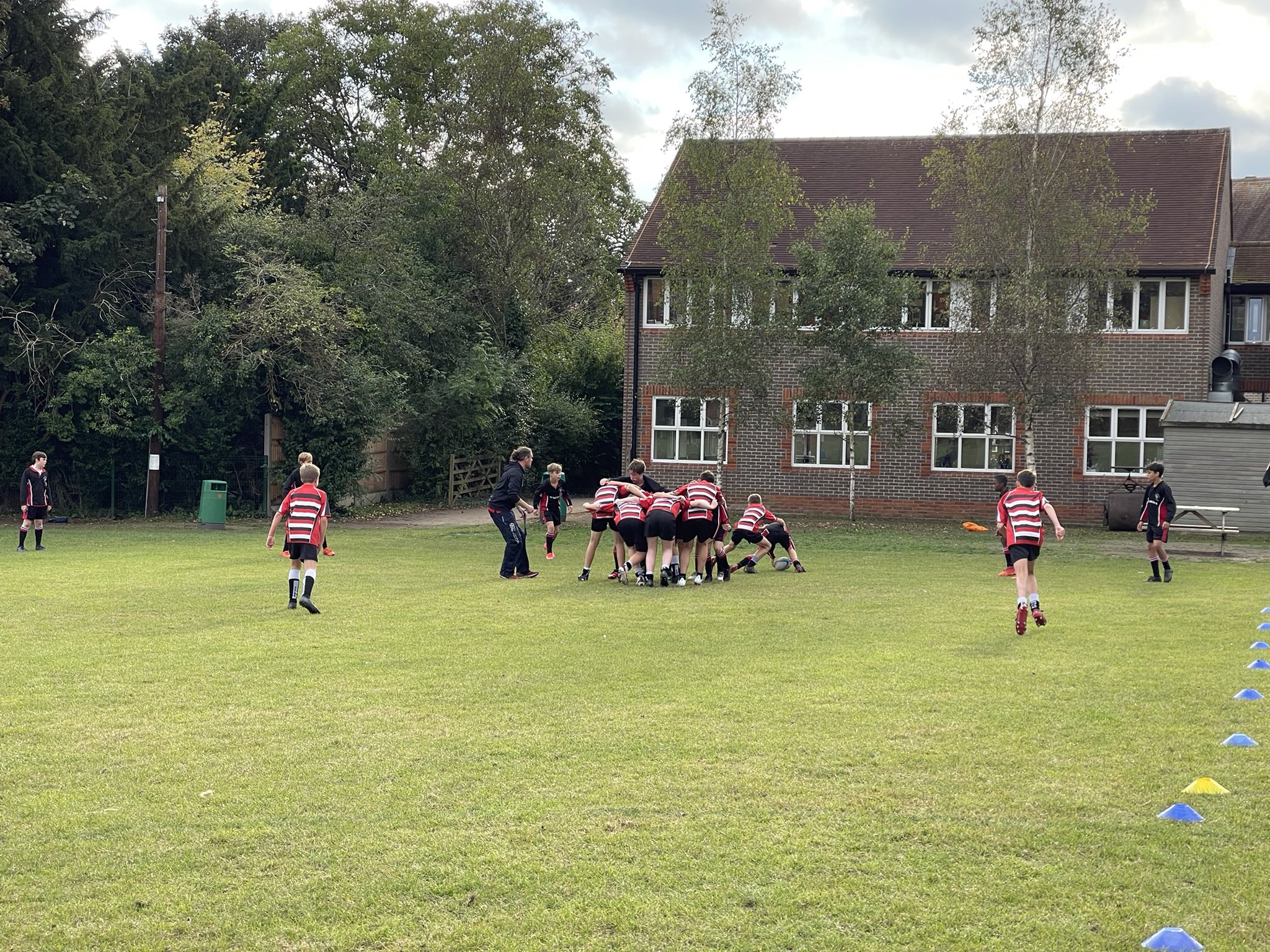 Year 9 Rugby
The Year 9 Rugby team have made an excellent start to their season. Lots of boys getting involved which is great to see. A narrow 17-21 defeat to SHFGS was followed up by a great 36-12 win against SWBGS. Try scoring performances by Enzo, Shreyas and Toby!
Year 7 Football
Two great Year 7 football matches this afternoon v Dr Challoner's. A 3-1 win and an 8-2 loss. A lot of fun was had by all the boys. #footballisthewinner
Year 10 Boys' Football
A hard fought win from the Year 10 boys football team, grinding out a 4-3 win against Misbourne. Thats the sign of a great team… grinding results when not playing at your best. Adam was the pick of the bunch #Agemofaperformance #unbeaten
Senior Girls' Swiming
ESSA Regional RELAYS Last swim of the evening, Senior girls freestyle relay 2:01.64 Well done Siobhan (captain), Anna, Gabi and Brigitte
Intermediate Girls' Swimming
ESSA Regional Relays - Inter girls medley relay started superbly with backstroke from Alicia, Lia on the breast stroke, Emily on fly and Izzy finishing with freestyle- 2:19.84 , well done ladies.
Junior Girls' Swimming
ESSA Regional Relays - Fantastic swimming by Junior girls freestyle relay Danica 30.84, Saya 37.35, Rose (only yr7 in yr8 team!) 35.02 and final leg Nell (captain) 31.93.
ESSA Regional RELAYS Fast swimming from Intermediate Girls , well done 2:03.79 and happy birthday Izzy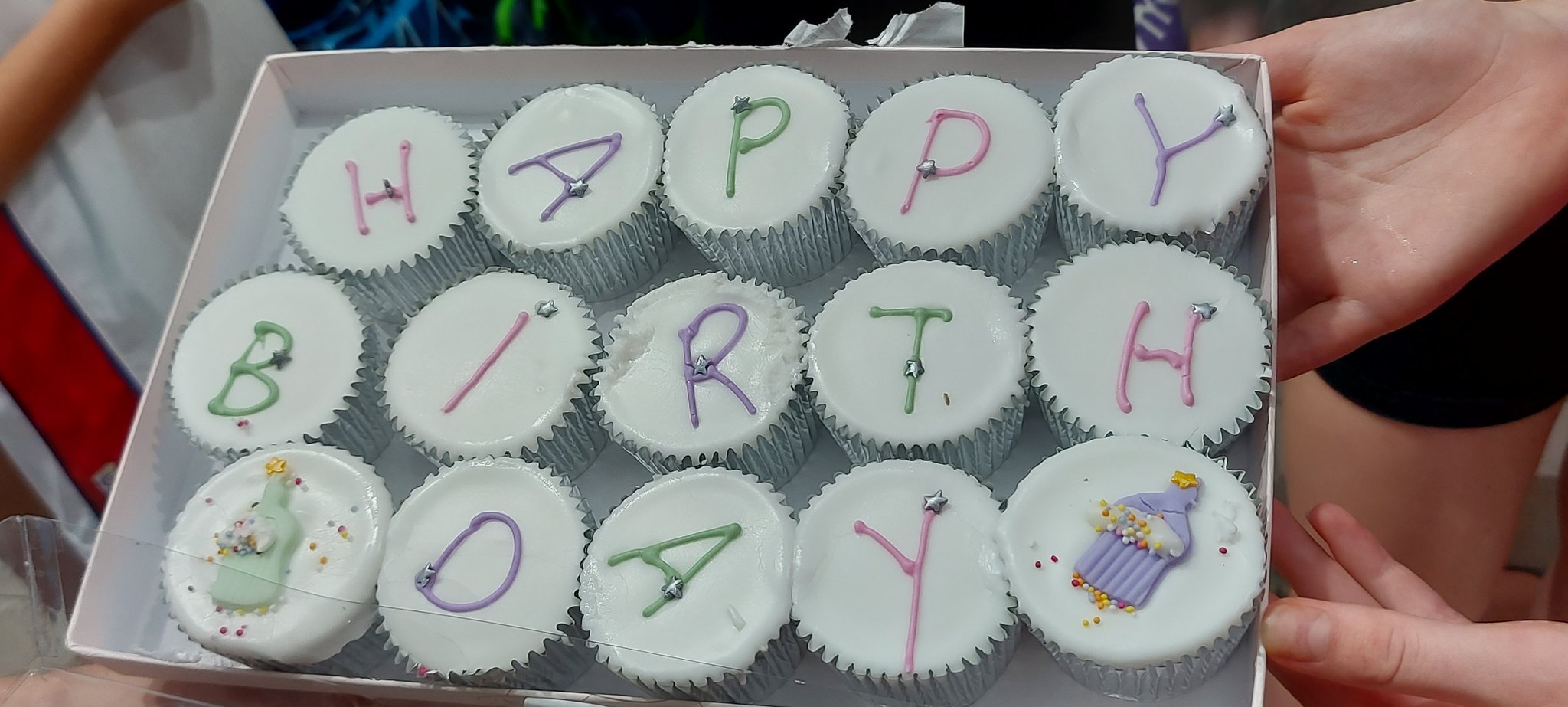 Year 7 Boys' Rugby
A superb first outing for the Year 7 boys rugby team with a 30-10 victory at SHFGS. Tries scored by Lucas x2, James, Ben C, Theo & Oliver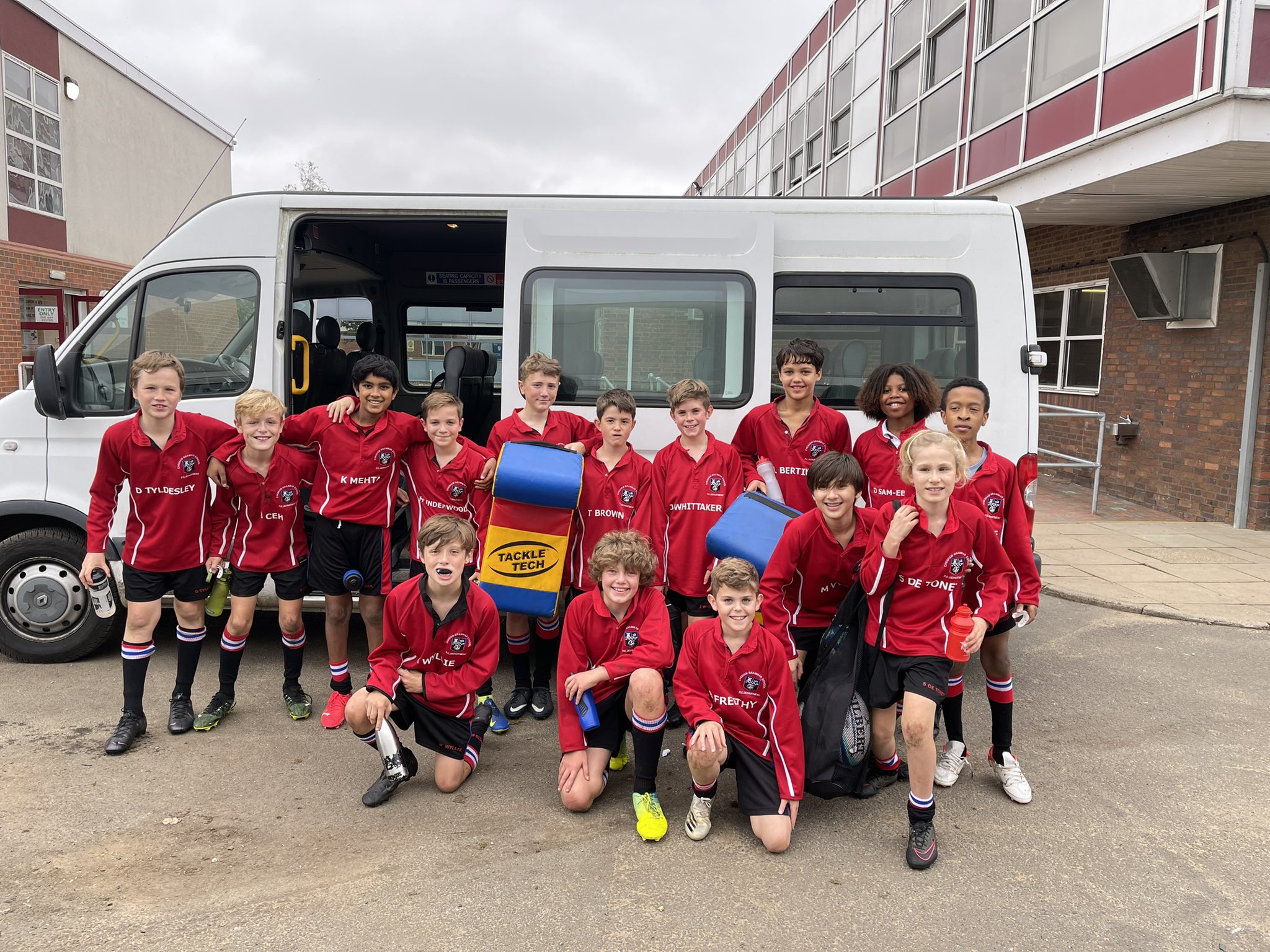 Netball
Well done to the Senior A and B netball teams who played DCGS on Wednesday and fought hard against their very strong A and B teams. The As finished 17-61 and the Bs 6-17. They worked really hard despite the losses.
Year 9 Netball
Year 9 netballers gave a strong and determined performance against Holmer Green School this afternoon. This week's 9As won 29 - 13 and the 9Bs won the last quarter, but lost in a close game, 5 - 8. Players of the match awarded to Olivia at C and Lucy at GK. Superb effort ladies.
U18 Rugby Team
U18 Rugby team progress to round 2 of the Bowl competition by beating Longdean School 10-5. They will play Verulam School from St Albans next.
U16A Netball
Outstanding play from the U16A team who beat BGS yesterday 21-14 in their first match of the season. Well done to Captain and POM Kaya and to Libby, Amelie and Leena for playing up an age group and excelling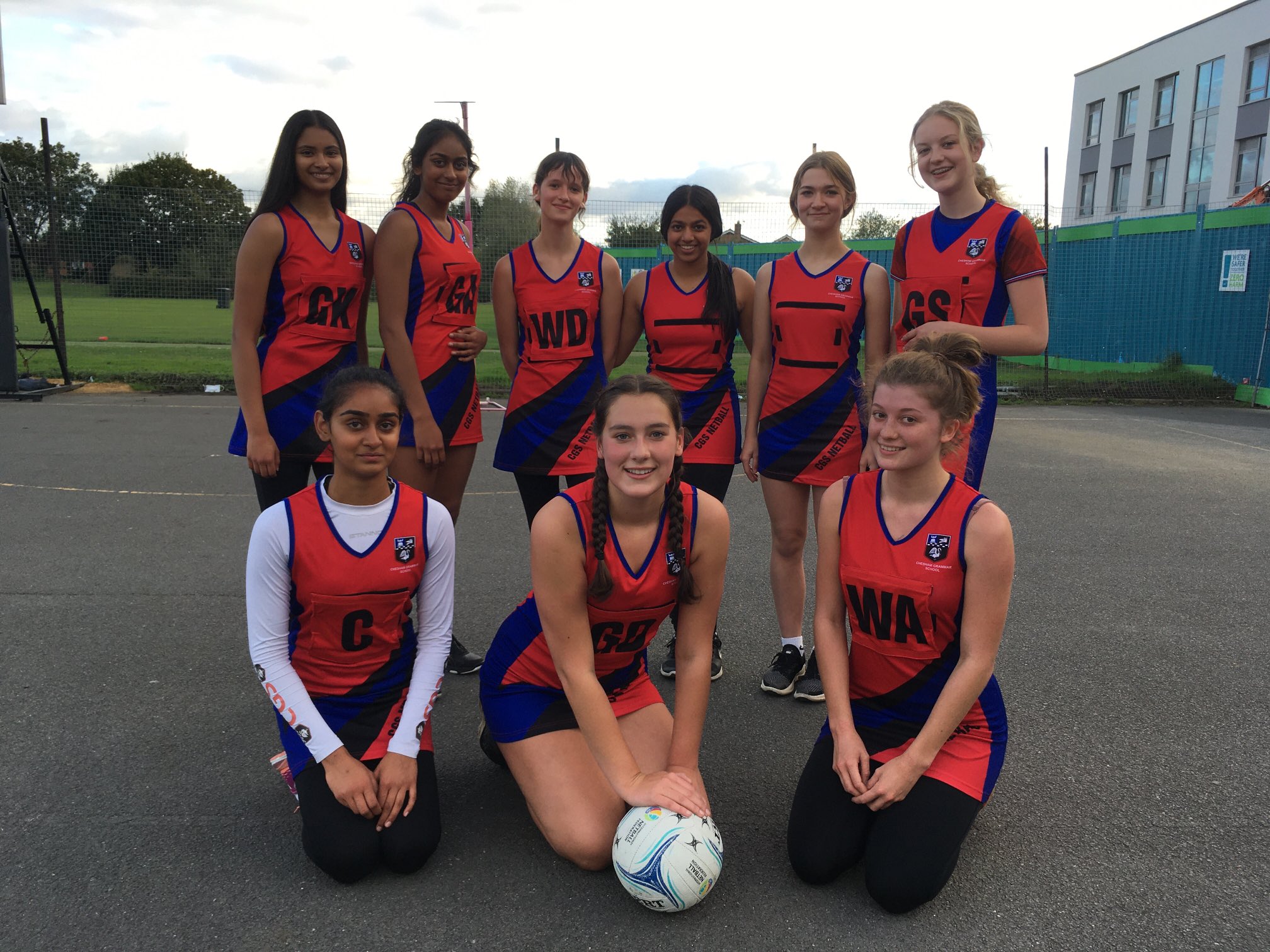 Year 10 Boys' Football
Another outstanding performance by the Year 10 boys football team! Beating Holmer Green 5-3. Goals from Archie x2, Euan, Tom and Adam. This team keeps getting better and better. #Notquitesalah #Followupyourpenalties #ontothenextone
Year 8 Boys Football
The result not reflecting the year 8 boys FB hard work in their defeat 6-1 to Misbourne today. Outstanding effort from all and Josh W for an excellent CM display. Goal: Blake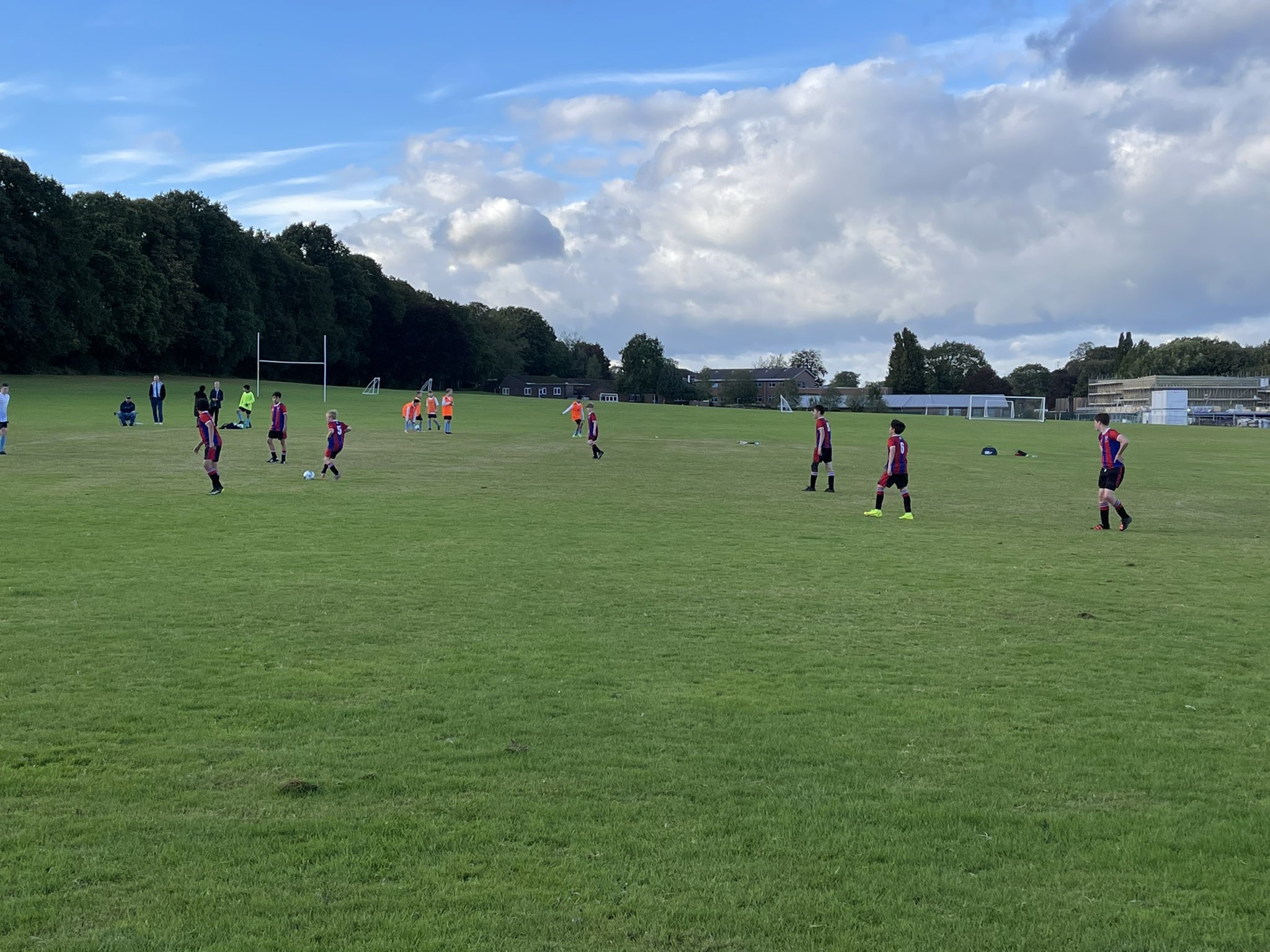 Year 10 Rugby
Year 10 Rugby team kick off their season with 31-31 draw with SHFGS. E Sussum (4) and M Ziegel with the tries. J Kelly with 3 conversions. Great to see a number of boys playing for the first time in over 2 years.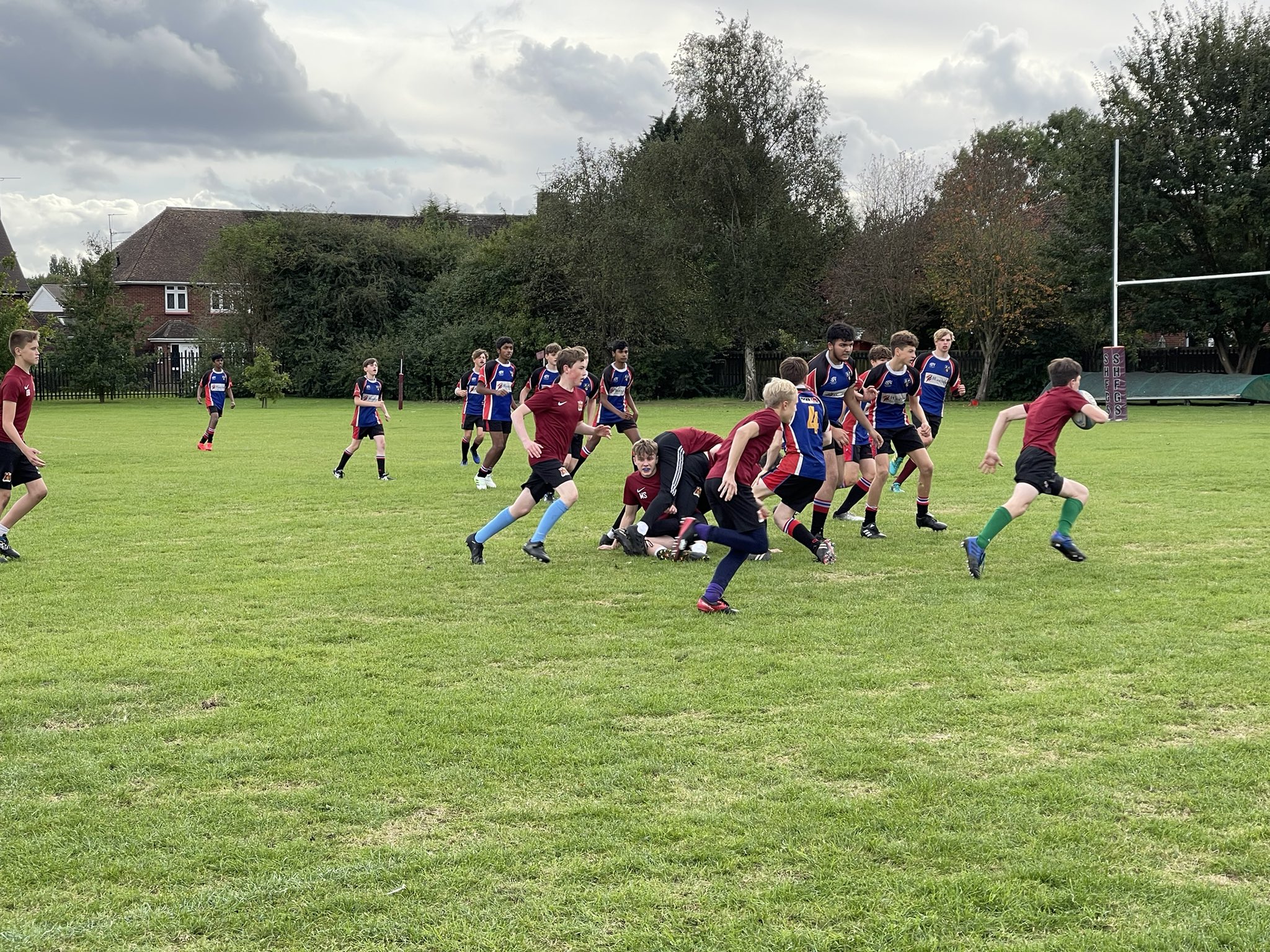 Year 8 Boys' Football
A fantastic performance from the Year 8 boys FB with a convincing victory over Kings Langley School 5-1. All contributed, worked hard. Goals from Will x2, Harvey x2 & Matthew B. Well done all!
Cross Country
A beautiful afternoon for Cross Country club at lunchtime today! The surrounding countryside was stunning. #lucky #runninginthesunshine #goodforbodyandmind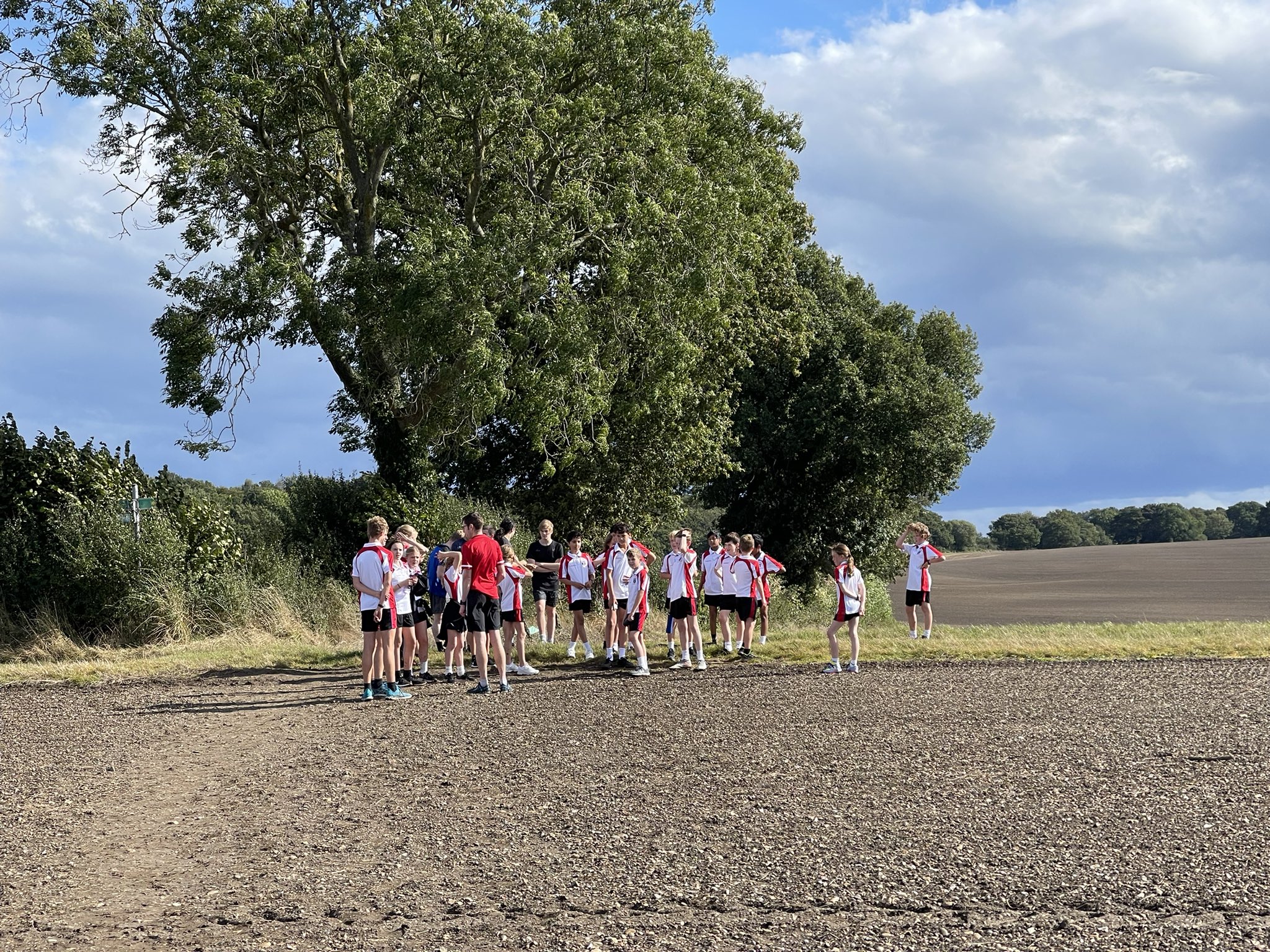 U13s
Our U13s carry on their winning streak with a 4-0 win against Aylesbury High School. Goals came from Tamsin, Nell and Yasmin x2. Well played girls!